"Sewing has the power to change a person's story."
Isabel Quitosa, Sewing School Graduate
Mozambican Women
Mozambique is one of the poorest nations in the world,
and one of the demographics that suffers the most is widows and single mothers.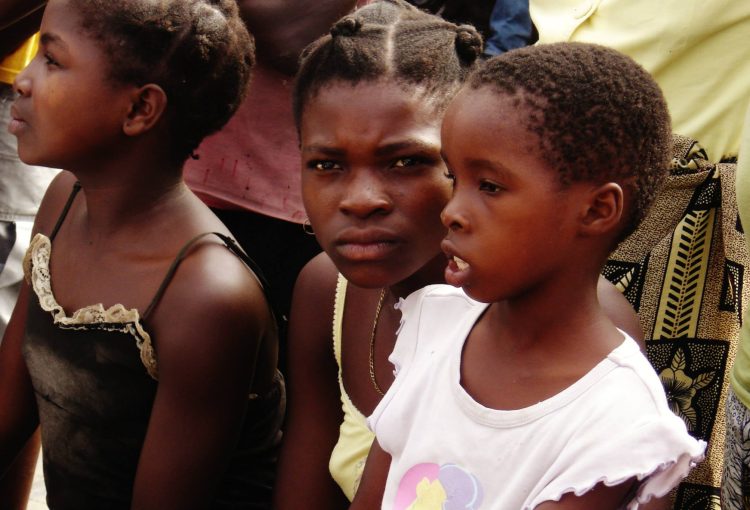 35% of Mozambican women are single mothers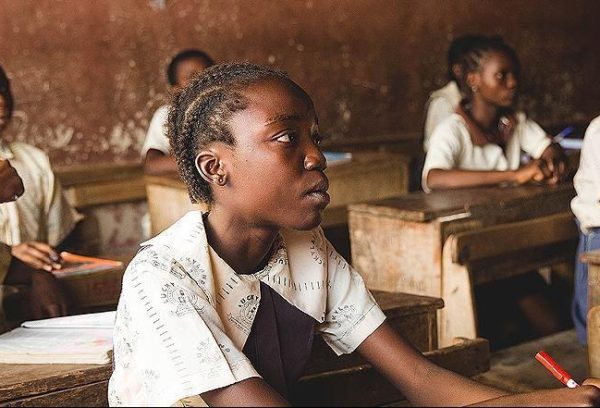 90% of girls/women never even start high school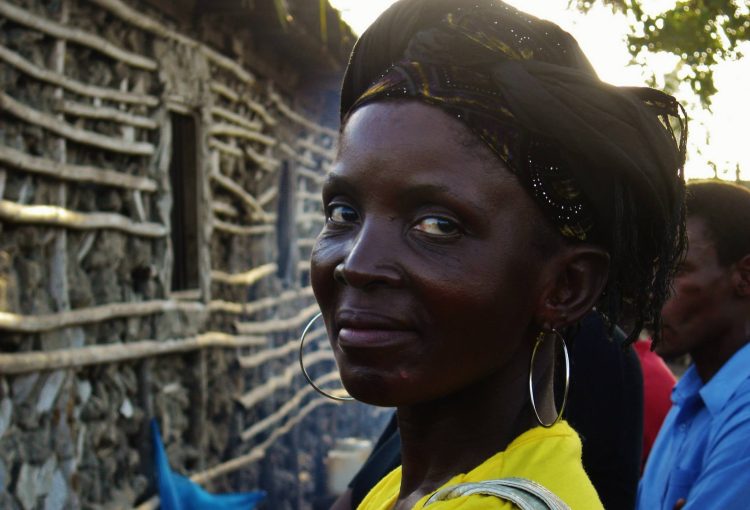 88% of women cannot find jobs with a living wage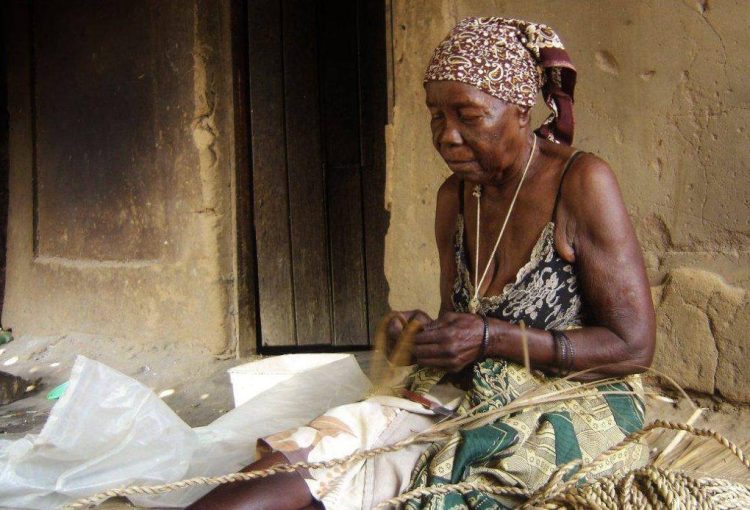 63% of female-headed households are below the poverty line
"If we reduce humans to being simply physical, our poverty-alleviation efforts will tend to focus on material solutions. But if we remember that humans are spiritual, social, psychological, and physical beings, our poverty-alleviation efforts will be more holistic in their design and execution."
Steve Corbett, author of "When Helping Hurts"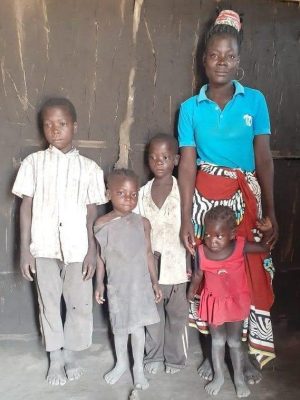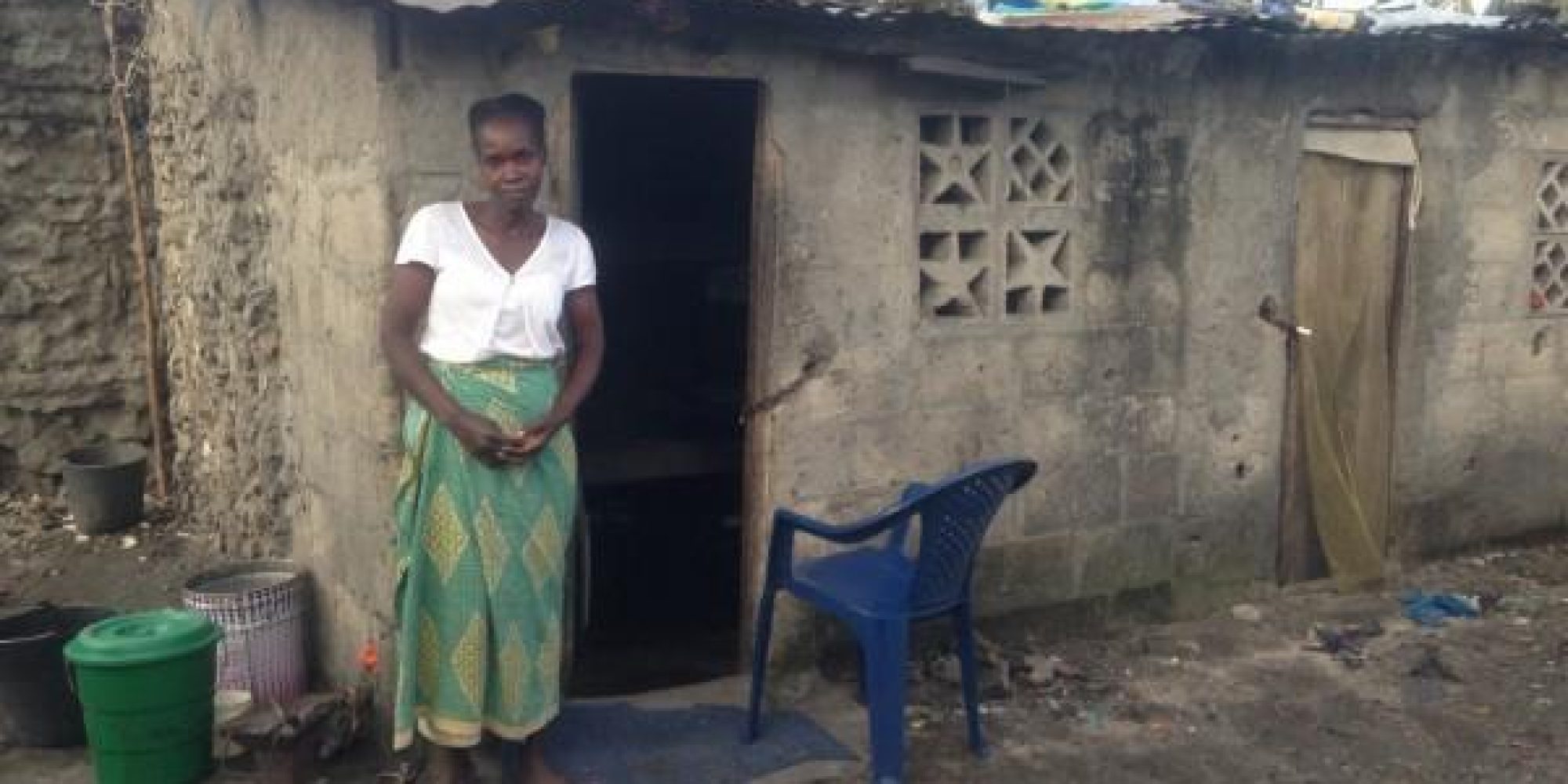 Holistic Poverty needs Holistic Solutions

Extreme poverty affects every aspect of a person's life.

We seek to provide a holistic solution that goes
above and beyond generating income and heals the entire person.

Lacking enough money to survive, frequently go without food, inadequate shelter, and children cannot attend school.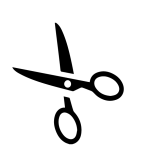 After learning how to sew, the women can start their own businesses and rise out of physical poverty.
Lacking hope that life can improve, stuck in a poverty mentality that holds them prisoners to their fate.
With a newfound way to support their families with dignity, they rise out of mental and emotional poverty.

Lacking any close friendships, rejected and outcast, unwanted, verbally abused, feeling unloved.

We create an intentional sisterhood among participants that helps them rise out of social poverty. 

Lacking a relationship with God, even those who go to church feel that God has abandoned them and does not love them.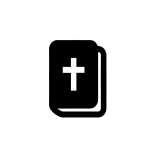 We teach each lady how to read the Bible, pray, and know God personally to rise out of spiritual poverty.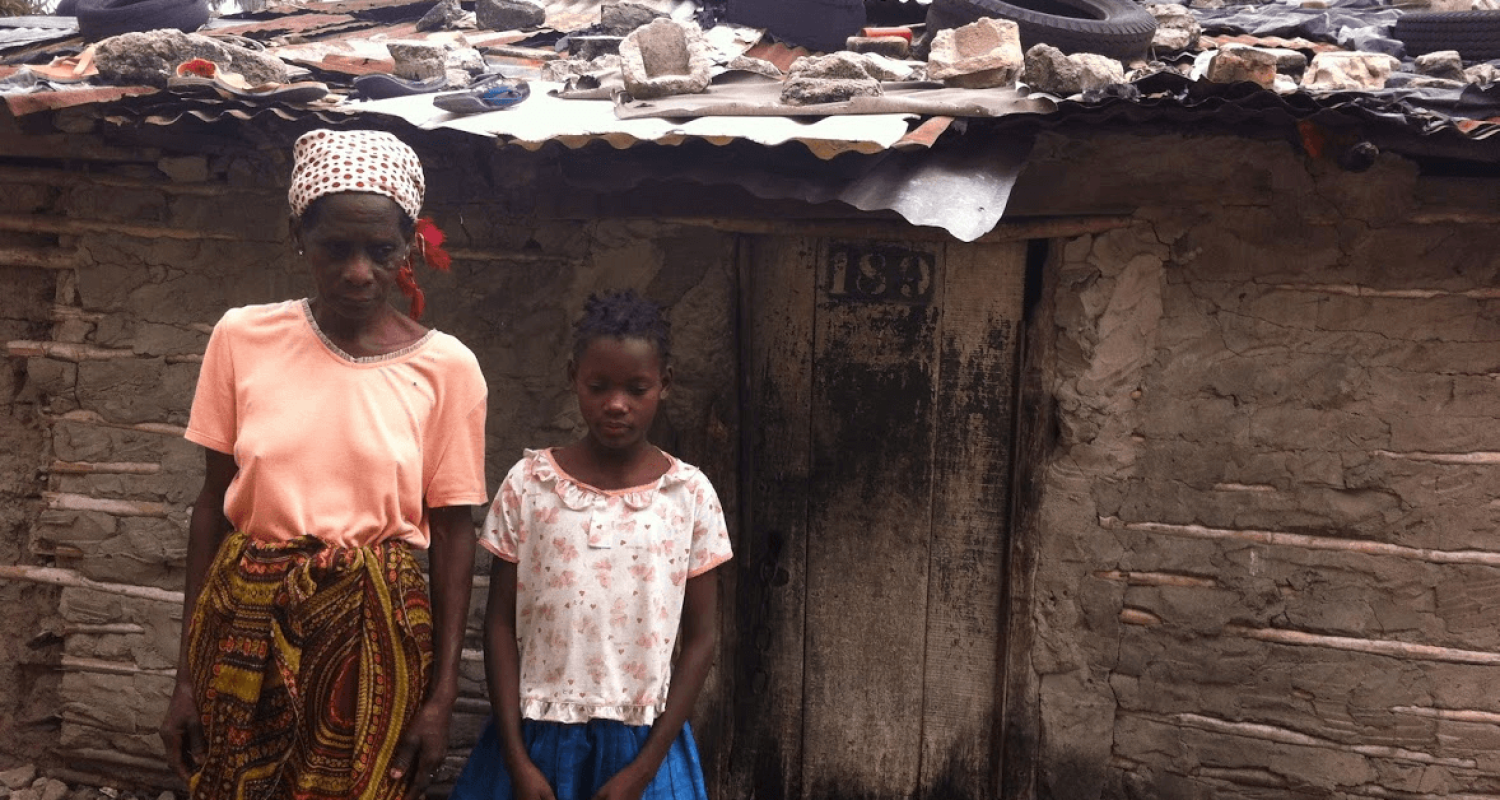 Luisa is a widow who used to struggle to survive; she regularly begged for handouts, her ramshackle hut would flood with every rain, and she and her adopted daughter lived on rotten vegetables that they scavenged from the mud in the market. 
Luisa was just one of millions of vulnerable women in similar situations.
Nora Binda is a Mozambican woman who had a heart to help widows in her community, so she and Carla Reinagel teamed up in 2015 to create a sewing school to empower women like Luisa. 
Their goal was to find a permanent solution to lift these women out of poverty and restore their ability to hope and dream for their own futures again.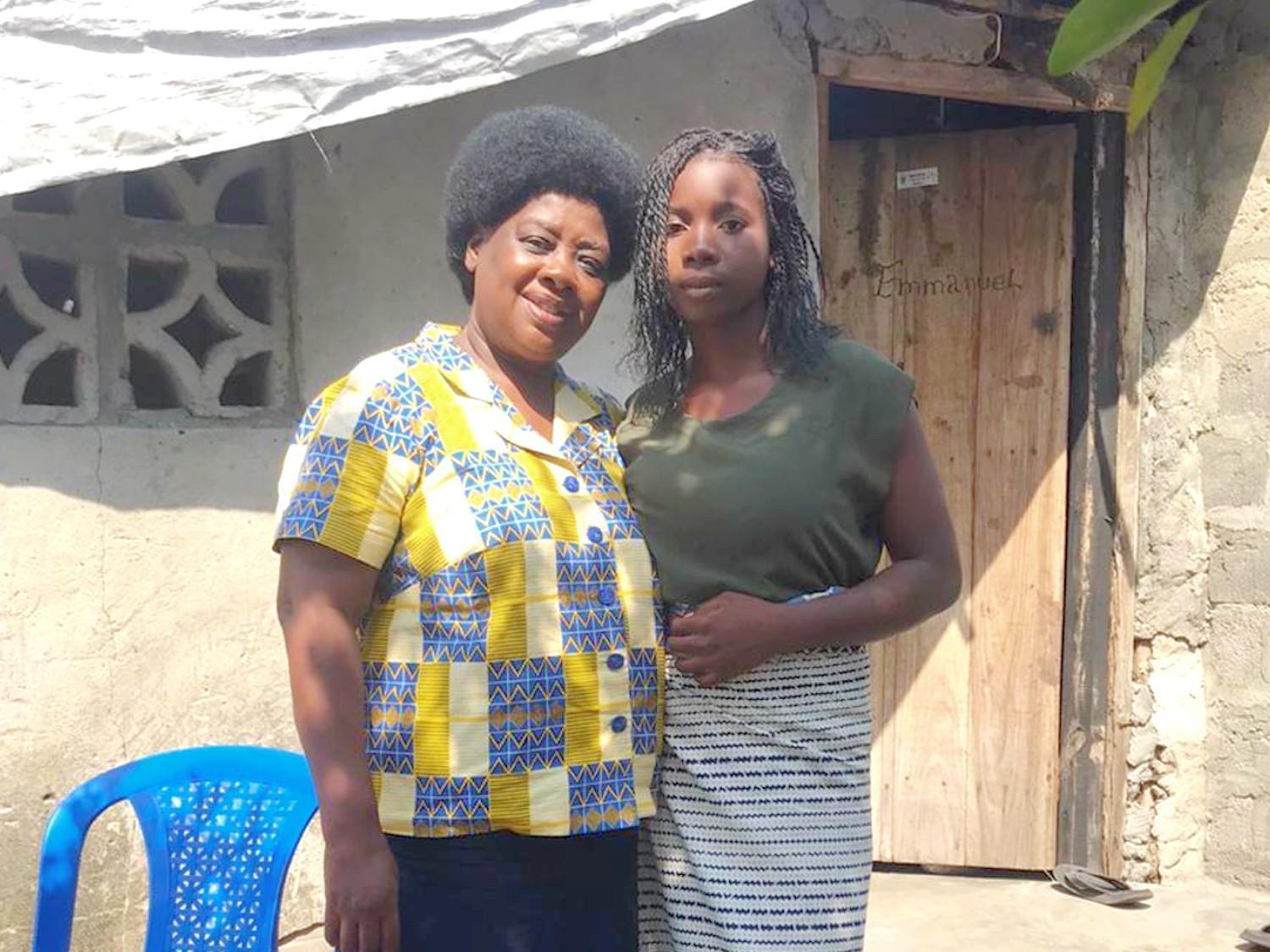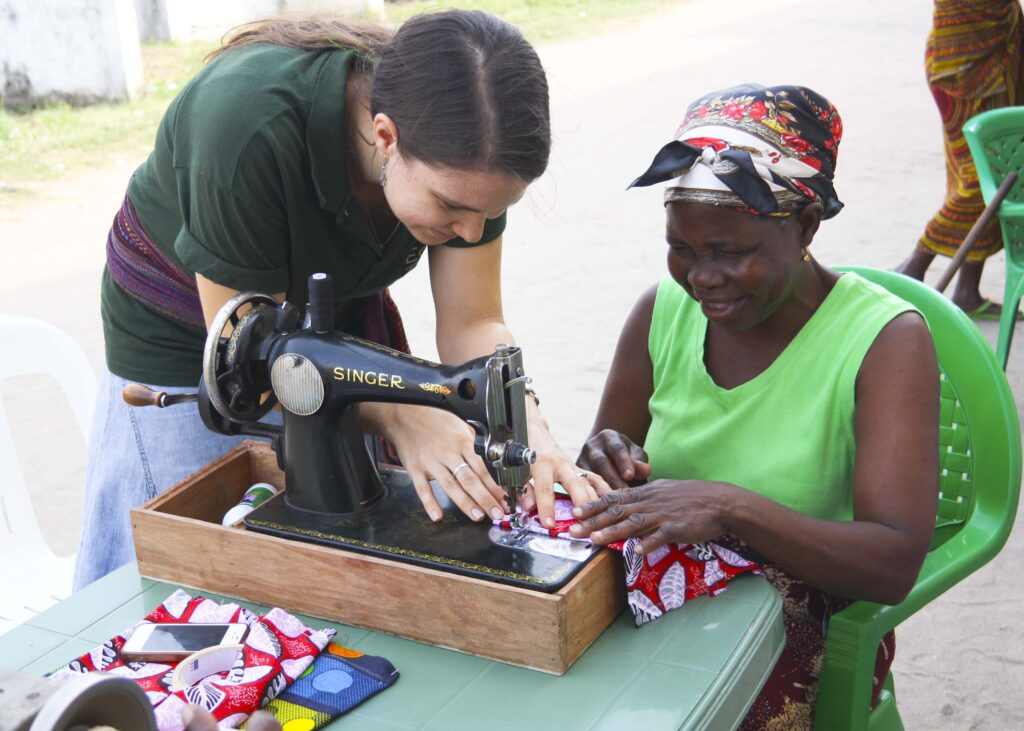 The sewing school started small, with Carla giving classes two to three times per week in the back of a church, with seven students sharing three borrowed machines.
Like most new students, Luisa struggled at first, but gradually built both her skills and her confidence.
After producing enough items for us to sell, Luisa was able to earn her own sewing machine! She became part of a new sisterhood community with her fellow students. She heard that God loves her and sees her. And she left the school with both the skills and the tools for a new life.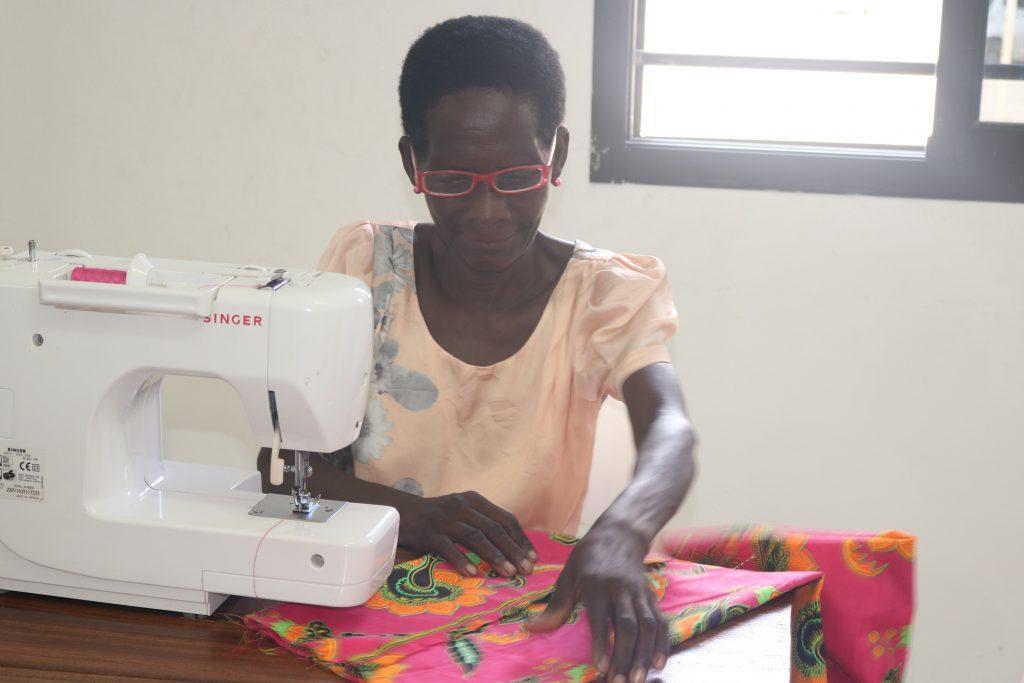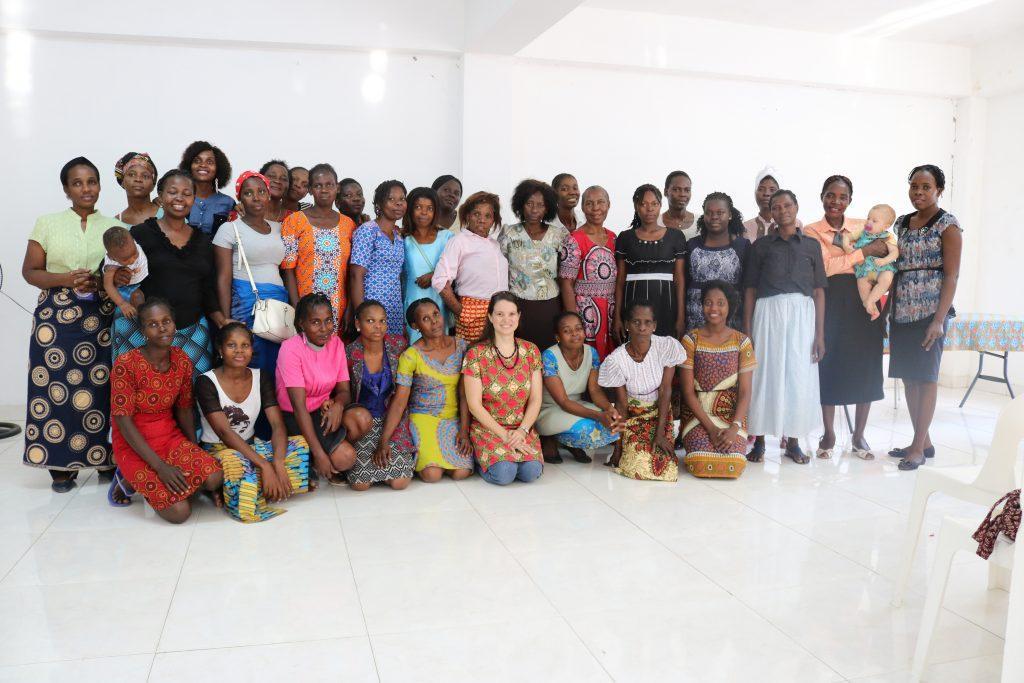 Today we have empowered over 80 women like Luisa to have a new start in life!
Women who had completely given up on life have learned how to dream again, and many of them have taken great joy in teaching and passing on their new skill to other needy women in their communities. 
Graduates and Testimonies
Don't take our word for it, let the women tell you themselves how the school has impacted their lives!
"
Every little bit I learned here resulted in so much change in my life.
"
Before the sewing school, my life was full of so many difficulties.
"
I used to be helpless, but now my children can have bread every day.
"
When I came here, everything in my life changed.
"
What I learned here helps me pay all my household expenses.
"
The transformation in my life is nothing short of incredible!
"
I used to cry so much, until God opened this door.
"
My life is so much better now, I praise God for this!
"
I had always wanted to learn how to sew, and sewing transformed my life!
"
Sewing has the power to change a person's story.
"
Now my house does not lack our daily bread.
"
What I learned is sustaining my family, and my widowed mother and sister as well.
"
It was the grace of God that I came here to the sewing school.
"
I know how to make so many things now!
"
Never give up on your dreams, everything is possible with God!
"
I am without words to describe my joy!
"
I no longer feel alone. I know I am loved and get to share that with others like me.
"
People used to say because I'm disabled, I'm not a person. Now they can see I'm someone who matters.
"
I thought I was going to die homeless, but God told me, "No, you will not die like this!"
"
I used to be very dependent on others, now I feel like I can do anything!
"
God chose me to be here, and I am so happy!
"
I used to live in darkness, my life was difficult, I could not enter any training, but the Restoring Hope school truly restored my life.
"
Here I learned so much more than sewing, I learned to be renewed from the inside out.
"
I had lost all hope of ever having a profession, now I am an artisan!
"
My life changed here. It was here that I learned how to smile again. It was here that I developed my first true friendships.
"
My husband had left me, but learning how to sew helped me heal our relationship. Now our marriage is better than ever!
"
My life was very complicated, I passed through so many tragedies. But now my life has changed so much!
Purchase
their
Products
Empower women out of poverty
When you buy a bag, apron, shirt, or other beautiful African product made by these women, you get to play a part in their story of transformation from hopeless to dreaming again!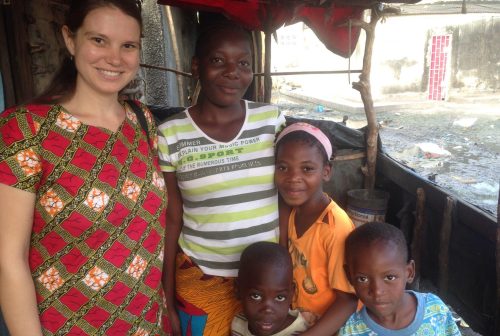 Get Involved
Permanent Poverty Alleviation
Donations toward the sewing school can help pay the salaries of our teachers and staff, cover rent and utilities, and help us give the students a starter kit of materials when they graduate. If you want to give toward making a difference in their lives, click here!